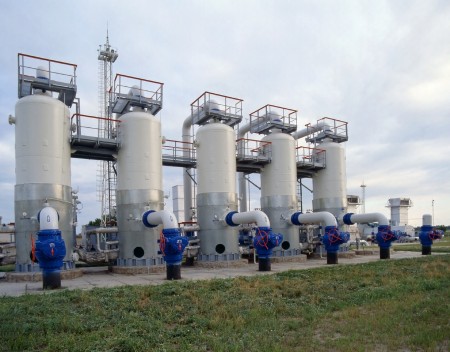 CIMA's experience, size, service offerings, structure, and financial stability provides total turnkey advantages to independent producers. In all major producing regions, customers rely on CIMA for comprehensive services to help them improve profitability, expand quickly, and simplify day-to-day operations.
More Services. More Growth. More Profits.
As a single-stop services provider, we save our customers time while delivering more value. Our broad portfolio of services offers the greatest potential value. As an expert aggregator of production, we provide access to premium markets.
Expert Market Representation.
Through our value-added services approach, we provide support and guidance to help producers make the best choices of available markets for Natural Gas, Natural Gas Liquids, Crude Oil and Condensate. Backed by CIMA's all-inclusive capabilities and experience, customers are able to grow and profit faster.
Enhancing Value at the Lease with Processing and Treating.

CIMA helps producers efficiently and effectively maximize their revenues by assisting in choosing the best pipeline, selecting the most efficient NGL refrigeration plant or deciding on the best market.

Are you selling high BTU to a pipeline? Or, are you using a JT Plant to process? Maybe you have a 600 mcf/day, 1125 BTU, and not processing? Or, do you have gas lift gas? CIMA has the experience and superior capabilities to assist you, helping you to maximize your efforts, extract more value and make more profit.

Economies of scale, technology advantages and experience enable us to deliver services more efficiently than customers may be able to achieve on their own. Customers can choose from a range of services, pricing options, and fee structures tailored to their requirements, profitability, cash flow and risk tolerance.

CIMA also provides royalty and interest owner relations support. For more information, please see our Royalty Relations section or speak directly with a Royalty/Interest Owner Relations specialist at 713-209-1112.
For more information about our Back Office Services please click here.
For more information call our Producer Services Desk at 713-739-6411.
Get In Touch
Please fill out our form below and a Producer Services representative will contact you as soon as possible.
*Required field